We've just bought an Oculus Quest, a new virtual reality computer. Unlike previous VR systems, this is totally wireless, so you can move about the room without being tethered to another device. This makes it a total game-changer. Coupled with the excellent visual system and long battery life (2-3 hours of use is more than you'd want to spend using it at one time) we're really living in the future.
It takes a bit of getting used to, at 571g it's not the lightest thing you've ever had stuck to your face. There's a very specific way to get it in focus too, so you'll spend a while at first fiddling with the straps to make it work for you, but once it's done then you'll forget you're wearing it.
The aspect that has impressed me most about the Quest is how naturally people take to it. Everyone that I've seen put one on is moving about naturally within two minutes, which is very different to some previous VR experiences that I've had. Having said that, it's not perfect - I still feel nauseous in experiences where the camera in the game is moving but I'm not.
My top three VR experiences so far are:
1. Tilt Brush
Tilt Brush is a 3D sculpture tool from Google, and it's just beautiful. I spent a few hours yesterday exploring the different brushes which include animated fire, ice and disco brushes. It's a steep learning curve since I've never really explored sculpture in real life, but I made a plant that I'm quite proud of.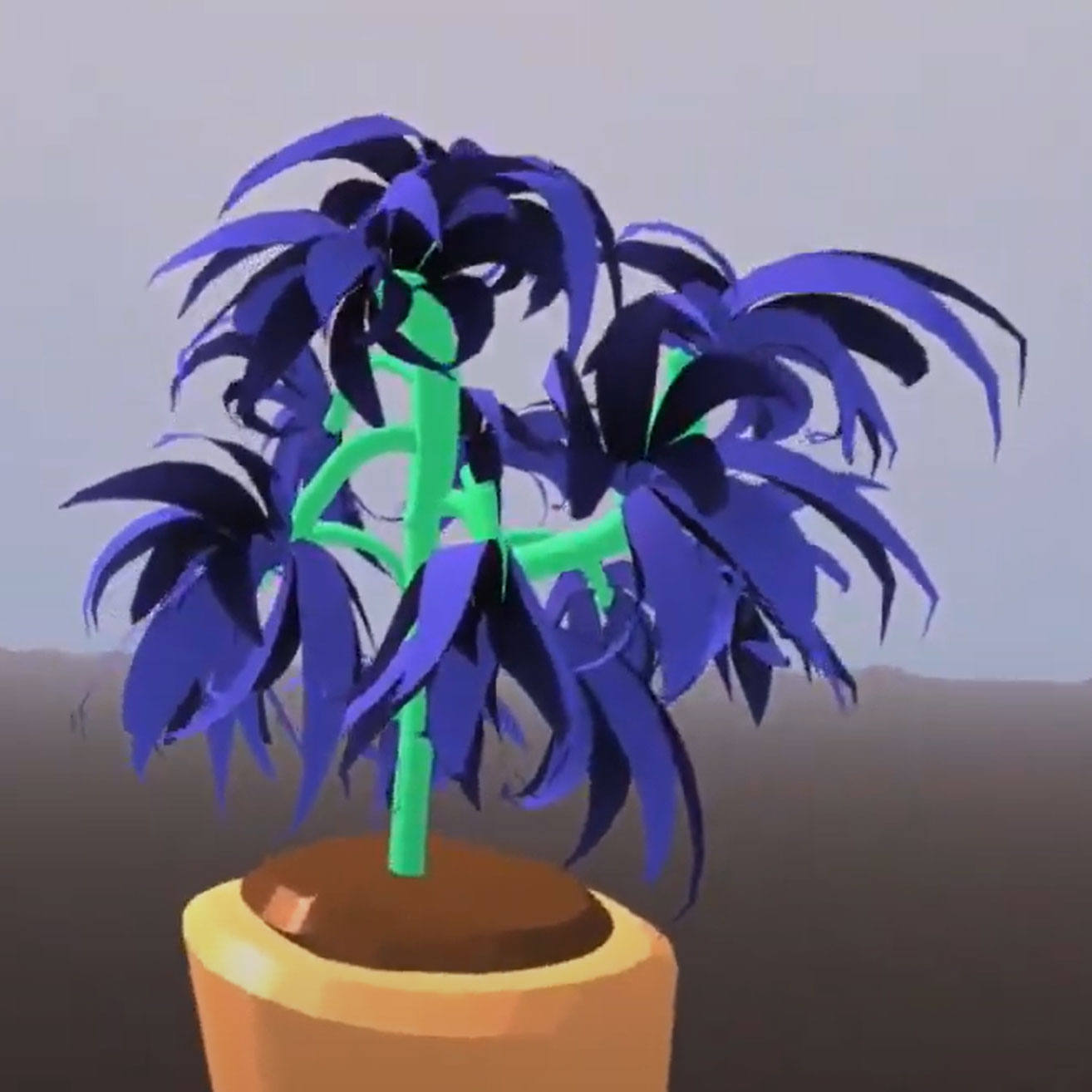 2. Beat Saber
Beat Saber puts you in a retro-styled neon landscape with two lightsabres in your hands, and an approaching series of coloured blocks. Your mission is to cut the block with the correct sword, and in the correct orientation as marked on the block, while the pumping soundtrack makes your heart race. It's a great workout!
3. Within
Within is a series of free VR experience videos, created by some of the world's leading journalists. I've always wanted to visit North Korea, and so I was excited to find two short videos showing life in that country. It's hard to show a screenshot that demonstrates how real it feels to watch a square full of North Koreans dancing:
In Summary
We're still exploring ways to use the Quest for work - virtual tours of holiday accommodation, product tours and education games are just some of the avenues we're exploring. If you're keen to use VR in your business get in touch to discuss your ideas with us.
In the meantime, we're trying to beat our high scores in Beat Saber!