Plugins for your Iteracy website
Want to spice up your website and offer your visitors something that they'll want to keep coming back to?
We offer a number of features to enhance your website and make it easier and quicker for you to update, encouraging visitors to return more often and spend longer on your site.
Here are a just few suggestions, but we've got plenty of other ideas if you want to chat about how we can help you update your website.
Case studies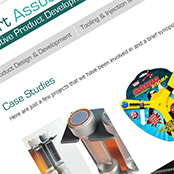 We can display a list of your case studies with introduction text and optionally a thumbnail image for each, plus a link to read more which clicks through to full details and further images.
These can be displayed as a vertical list or in a horizontal slider; drop-downs can be added to help people find examples they are particularly interested in.
Case studies can be combined with an embedded map to display them geographically.
Embedded map
An embedded Google map can be marked with pins indicating notable locations and then displayed inside your website. This gives all the functionality that people expect from a map - zooming in and out, switching between map and satellite, while displaying information which is just relevant to your website.
This is suitable for case studies, projects, places of interest or just about anything. The pin icons can be customised and the pin pop-ups contain more information and a link to more information.
Member area
With a member area, visitors can register themselves on your site to access pages not available to normal visitors, update their own records or submit information. Once they've clicked on a link in an email to activate their account, the member can login to the restricted area.
The whole system is completely automated so you don't need to get involved - there's even a forgotten password form.
Visitors will get more out of your website and your company will have a closer relationship with them.
Booking system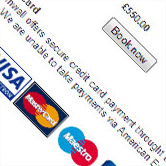 Whatever your budget, there's a booking system to match.
From a simple page which you can easily update through our Content Management System (CMS), to an all-singing-all-dancing web booking system with real time availability, online payment and email confirmations, we can integrate the most suitable method of online bookings into your website.
Online payment
These days it's not enough to view products on a website and submit an online order - customers expect to be able to make an instant online purchase. There are several options but we usually recommend PayPal as a quick and affordable way to add e-commerce to your site.
All transactions are carried out on PayPal's secure web servers, visitors can pay by credit card or with their PayPal account, and your website will be automatically updated with the success of each transaction. PayPal lets you set postage and tax rates and offers a shopping cart for your site.
Forms and questionnaires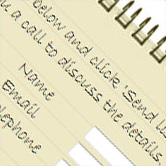 They may not sound glamorous, but online forms and questionnaires save a huge amount of time and money in data collection and printing costs.
Information entered through an online form or survey can be stored in your CMS or emailed to you. Great for you because it's more convenient and high quality (the online form will warn people when they've missed a question or filled out conflicting answers); great for visitors because it's quicker and less hassle - win-win!
Banner image rotator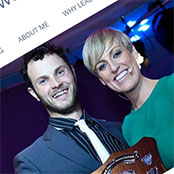 Your homepage needs to create a good impression fast, but there's not much space to convey everything you want in a single image. An image rotator lets you display a series of attractive images which grab your visitor's attention and convey lots of information.
Each image clicks through to a relevant page, and the images either fade from one to the next or your visitor can click forwards and backwards through them.
Our image rotators don't use Flash so they'll work on iPhones too.
FAQs
Frequently Asked Questions (FAQs) are a tried and tested format for presenting information in a readable, digestible format for visitors.
A well-worded FAQ page will answer a visitor's question and suggest other information which may be relevant.
It's also great way to improve the content of your website so that it's optimised for search engines.
Side panels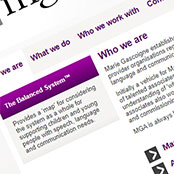 Side panels are feature boxes within your website page template which display snippets of content.
They can be set to appear on multiple pages, randomly or at particular times of the year.
They are ideal for advertising special offers, promoting key areas of a website or suggesting something seasonally appropriate.
Multilingual site
Your website has a global audience - communicate with them in their language! If your customers are overseas or you are targeting particular countries, why not translate the content of your website? We can update your CMS so that you can enter the translations for every page.
Image/video gallery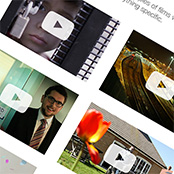 Display your images or films in a gallery or a series of galleries. The gallery will display a limited number of thumbnails which visitors can page through. Clicking on one will bring up the full size image or film with a title or caption.
Twitter/Facebook integration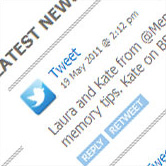 Integrate your Facebook or Twitter feeds into your website.
If you're already updating Twitter or a Facebook page for your business, it will save you time and effort to have your website automatically update from your social networking sites.
A fresh, dynamic website with your latest tweets or posts will encourage visitors to return time and again.