Hi, Mat here. Kat and I have been getting a lot healthier in the last few years thanks to some great fitness technology. We wanted to share some of the tools we use to motivate ourselves to be healthy, and some of the apps we use to track our fitness. We're not being sponsored by any of the companies who make these things, it's just because we think they're awesome!
Fitbit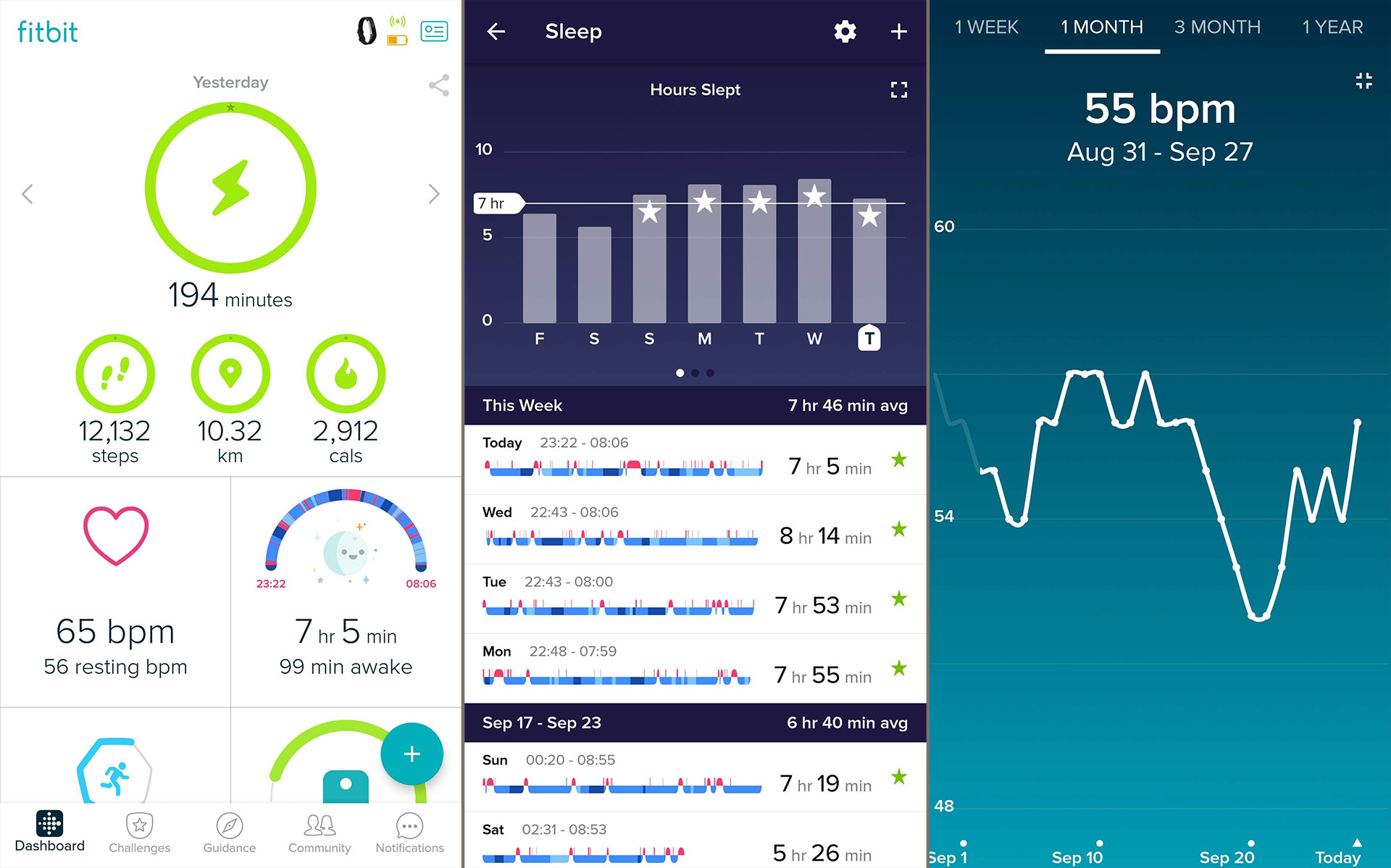 I originally bought a Fitbit Alta HR to help me work out why I wasn't sleeping very well. However, I quickly became hooked on the activity side of the device, and it's totally revolutionised my attitudes toward health and fitness.
My Fitbit tracks my steps, minutes of activity, calories used and resting heart rate as well as my sleep patterns. My morning ritual now includes looking at last night's sleep to see whether it tallies with how well I think I slept, and I've been trying to get my resting heart rate as low as possible for several months now.
It's not without its faults - you can track your runs through the app, but I find it underestimates the distance by as much as 10%, and a lot of people say the calories expended is out by 500kCal per day or more.
I find it extremely addictive, and it's only benefitting my health in the long term. And I figured out pretty quickly that shutting the dog out of our bedroom at night helped me sleep a lot better.
Pros: Simple interface makes it easy to make progress
Cons: Some models are quite expensive, mine isn't waterproof
Fitbit Coach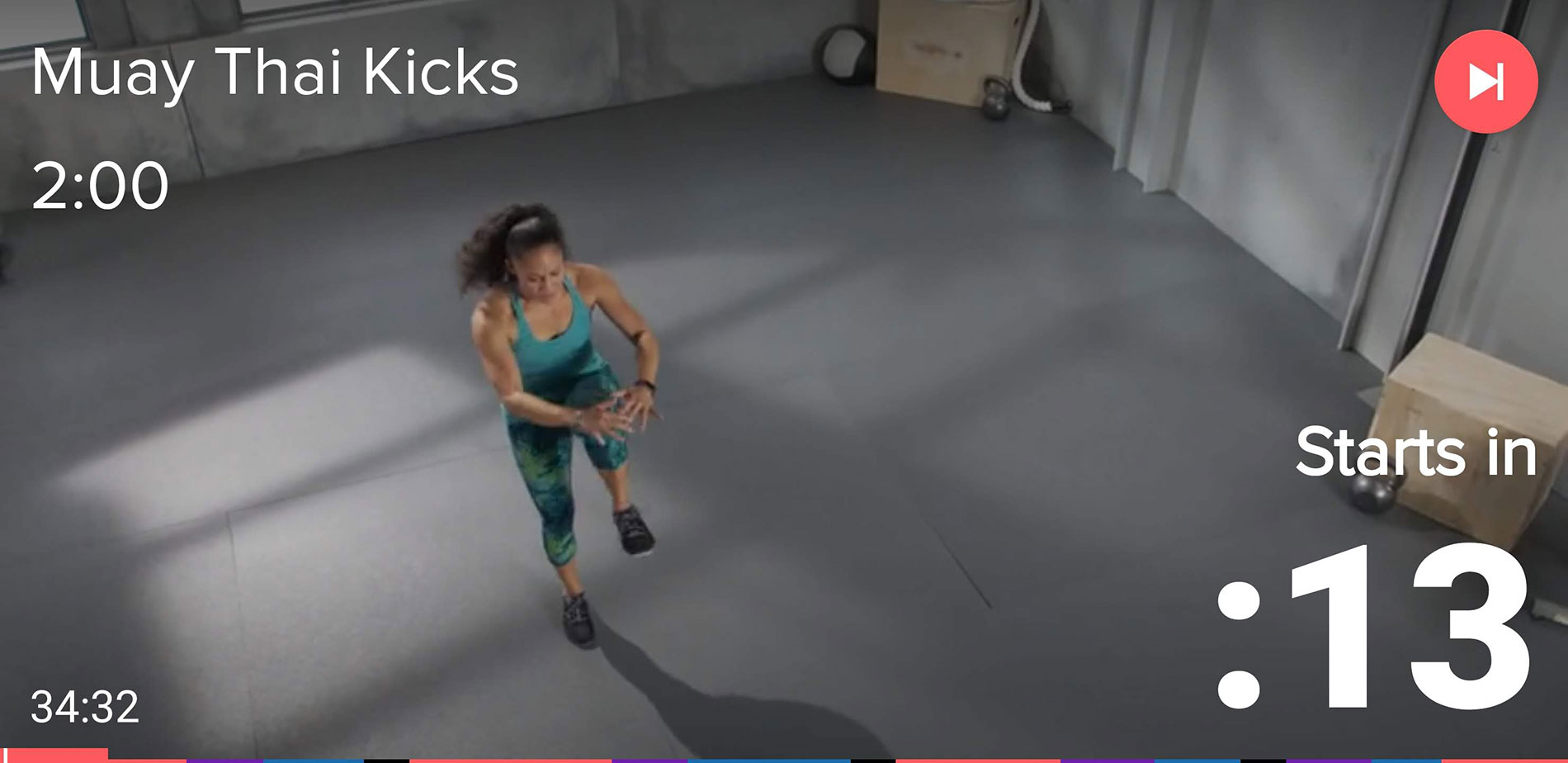 This is a companion app to the Fitbit, but you don't need one to use it. Fitbit Coach is a series of bodyweight-fitness workouts that range from 20 up to 45 minutes and don't require any special equipment. The screen shows a video of how to perform each exercise, and by giving feedback you can tailor your workout to suit you.
The basic version has a limited range of workouts for free, or the premium version is £29.99 per year.
Pros: Easy to start using, the free version has good functionality
Cons: Sometimes it suggests ridiculously hard workouts
Strava
I recently started using Strava to track my runs after becoming annoyed at the Fitbit run-tracking facility. The free version of Strava has loads of features and allows you to track walks, runs, cycles, and a bunch of other activities.
It emphasises competition by breaking your route into small segments and allowing you to see how you compare to other people who have completed the same segment. I was extremely excited when I got my first trophy for beating the segment record on a short stretch in the park. You don't have to compete though, I've been using it as a basic cycle computer to tell me how far I'm cycling on a long ride, without checking out how well I'm doing compared to others.
It also has limitations - I found that I needed to disable a bunch of the power-saving options on my phone in order to keep it awake on a long run or bike ride.
Pros: free version has loads of features
Cons: my phone keeps making it sleep while tracking
Jefit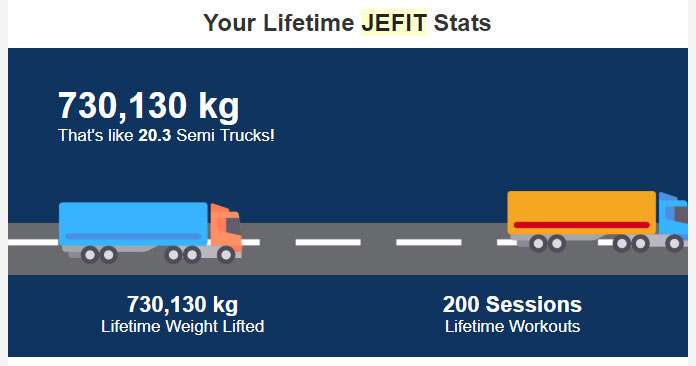 A year or so ago we bought a set of free weights to use at home and started using the Jefit app to find and track weights workouts. The free version has everything we need day-to-day and allows you to create your own routines as well as use other people's workouts. It has a huge database of exercises, with text descriptions and photos how to correctly perform the exercise. My favourite part of the app is that every week it sends me an email telling me how much weight I've lifted in total, and how many articulated lorry-equivalents I've lifted!
Pros: Excellent free version with loads of features
Cons: Interface is basic and tricky to learn
MyFitnessPal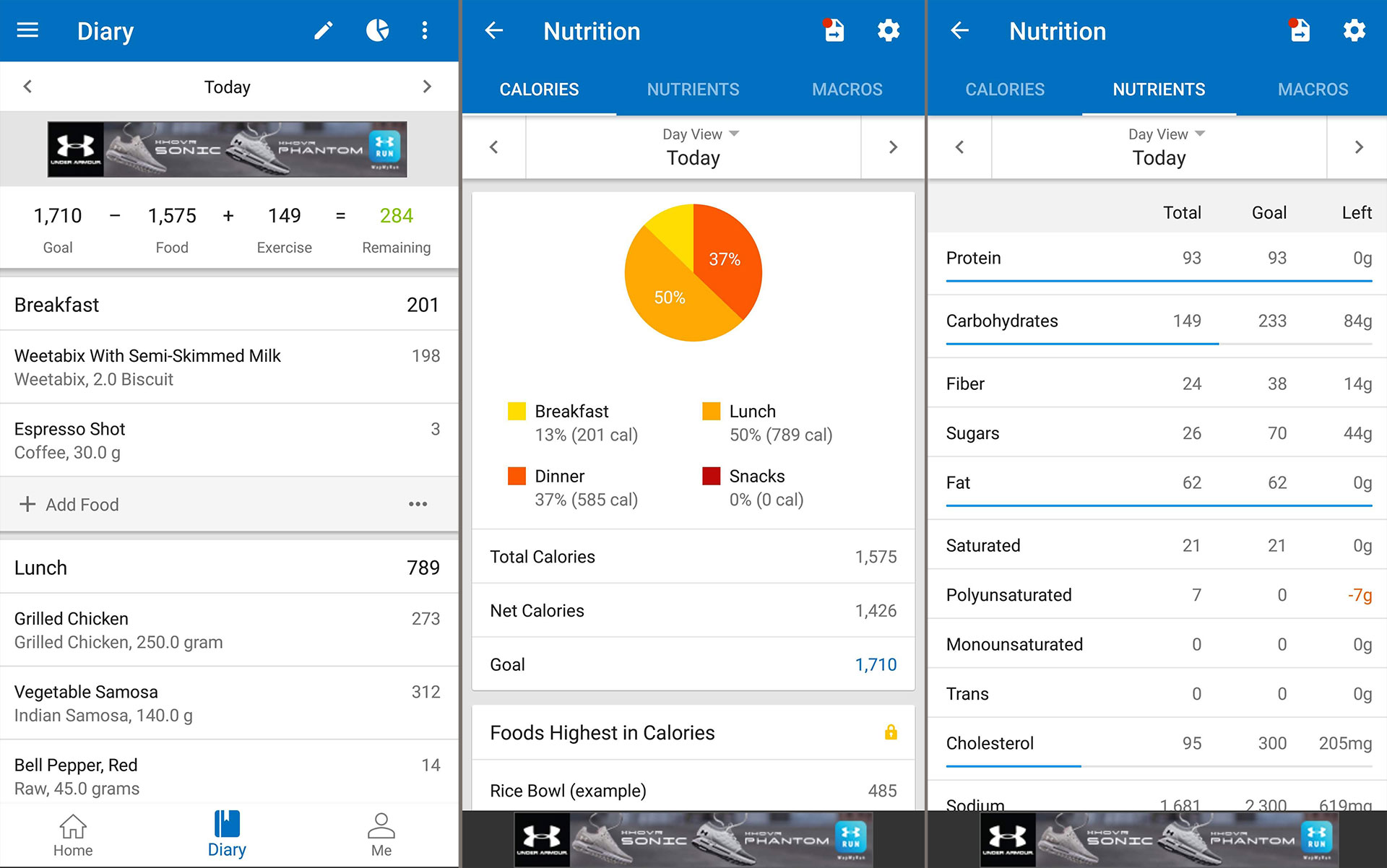 Of all these apps, I've been using MyFitnessPal the longest. I first started tracking my weight using it back in 2010! At its core, MyFitnessPal helps you lose weight by tracking all the food you eat and the exercise you do.
It's extremely boring to start keeping a food diary, but within a few weeks it doesn't feel like such a chore - especially if you eat a lot of meals with barcodes because you can just scan the code and the app knows exactly what you've eaten. I found that after I'd been keeping a food diary for a few months I could estimate how much I was eating and keep on target without having to enter every item.
Pros: Teaches you everything you need to know about food and nutrition
Cons: Rather dull to enter all the data at first
23 & Me
Finally for something a little different. 23 & Me is a genetic testing service that gives you a wealth of information about your DNA, possible genetic diseases and tips that can improve your health. It's not cheap at £150 per person, but I was really impressed by the detailed information I got back.
This isn't simple fitness advice, it suggests increased risks for various diseases like Alzheimer's, Parkinson's, lactose intolerance and anaemia. It also shows you possible family in its database - it was very strange to get an email from the company telling me that they had found my parents!
The more people that use the 23 & Me service, the greater their dataset and the more they learn about the human genome. Each time I login, my ancestry and health profile has been adjusted and refined based on the latest data.
Pros: Extremely detailed health and ancestry information
Cons: Pricey; health information not available in some countries (like the US)